Maintaining Profit and Loss
"The word accounting comes from the word accountability if you are going to be rich you need to be accountable for your money"
– Robert Kiyosaki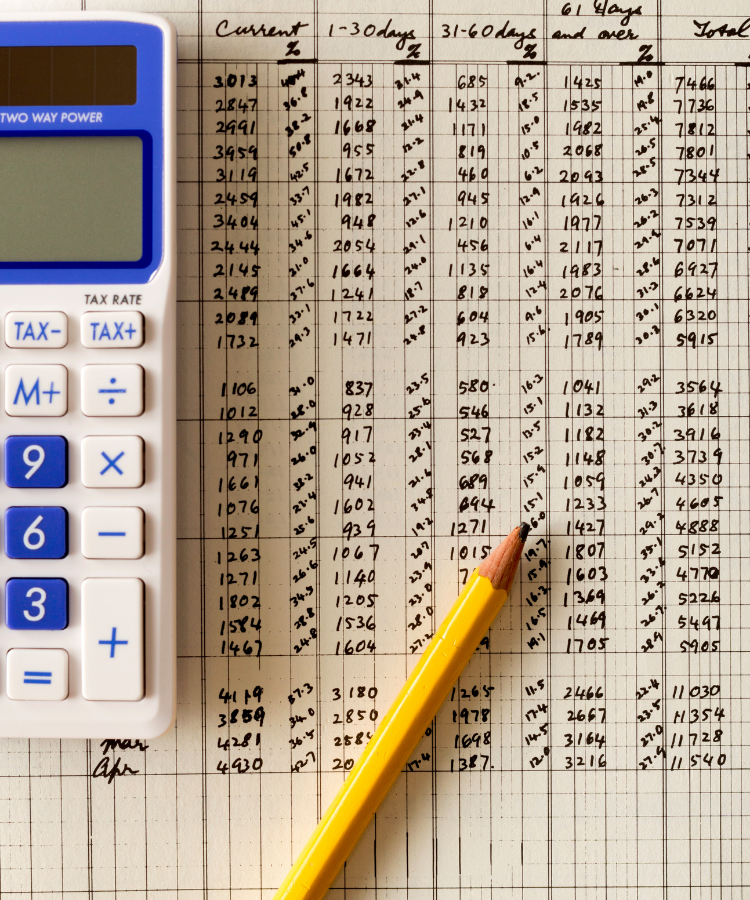 Our Bookkeeping Services Will Keep You On Track
As a business owner, you have a lot on your mind each day. Let us take care of your bookkeeping to keep your focus where it counts– on managing and growing your business. While there are online options for doing your own bookkeeping, our clients find that trusting bookkeeping to the professionals gives them more time and more confidence in their records.An excellent business owner needs an excellent understanding of where their finances stand in real time. C.H. Sanders, PLLC can help. We'll provide the software, data entry, and customer service to manage your business finances.
Our experienced team provides comprehensive bookkeeping services to keep track of every paycheck, expense, sale, and invoice. Our Bookkeeping services can provide you with up to date and accurate financial statements. You will always know exactly what your profit margins are, and where every last cent is going.
Our bookkeeping services also make filing your business tax returns easier. When tax season rolls around, you can be confident that all of your back-office accounting documents have been processed and accounted for. Filing is streamlined when all expenses, profits, and transactions have been meticulously recorded throughout the fiscal year.
Working with C.H. Sanders, PLLC can also ensure you get the biggest return possible. Our team provides year-round tax strategies that can increase the size of your tax return. We'll take the time to ask questions and get to know the specifics of your business, your expenses, and your goals for the year. Then we'll use our expertise to ensure you're minimizing your tax burden!
We offer comprehensive bookkeeping services that will streamline your business! Our package for virtual bookkeeping services include the following:
Business Formation
C.H. Sanders, PLLC can help you choose the ideal business entity type for your business. This will guide all other financial decisions you make for your company, such as payroll method, tax planning, and digital platform selection. The decision to choose a sole proprietorship, limited liability company (LLC), partnership, or corporation will inform the structure and procedures of your business. You may choose to change your business entity type as your company grows (and we can help with that as well).
Basic Operations
Our team can take the day-to-day maintenance off your hands! We handle data entry and management for business documents such as balance sheets and income statements. If your employees make purchases on behalf of the company, we can ensure your expenses are filed correctly.
Financial Statements
Your business is required to have financial statements on record as a reflection of your business transactions. You'll need accurate, organized financial statements on hand in the event of an audit, but they're also an opportunity to put your best foot forward to lenders, partners, and potential buyers.
Future Financial Plans
Finally, C.H. Sanders, PLLC can work with you on your future plans. Our team can ensure that your financial management systems continue to work for your growing company. We can help you identify any opportunities to improve efficiency or minimize your tax burden as your company grows!